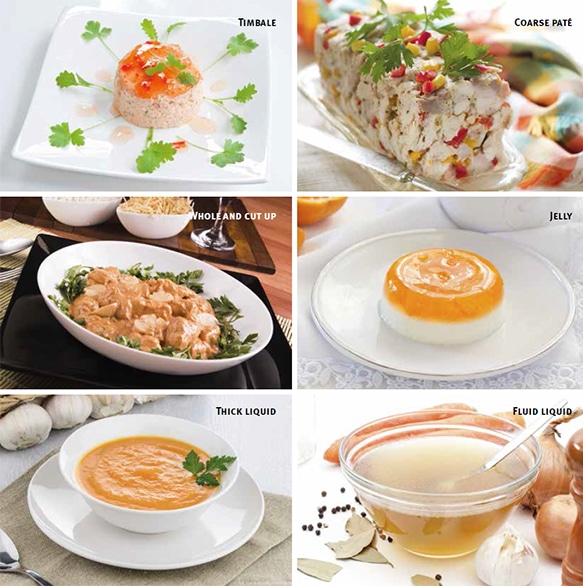 Preparation of texture modified food
Published: 2015-02-25
Life expectancy and the average age are increasing. A growing number of people require assistance in the form of texture modified food. Food and meals are important – not just to satisfy the need of nutrition and energy but also to experience quality of life.
Aging increases the risk off illness and malnutrition. It is therefore important that the meals served within the care of the elderly are of high quality and adapted to the needs, habits and preferences of the elderly themselves. Many elderly persons in care need texture modified food because of difficulties in chewing and swallowing.
HALLDE has produced advice and hints on how HALLDE machines and equipment can be used in the preparation of texture modified food within the care of the elderly.

The purpose is to highlight important aspects regarding texture modified food for the elderly – aimed at personnel groups within the care of the elderly. The advice is mainly based on the recommendations of Livsmedelsverket (the Swedish National Food Administration).
Would you like to learn more, read our brochure "Preparation of texture modified food"