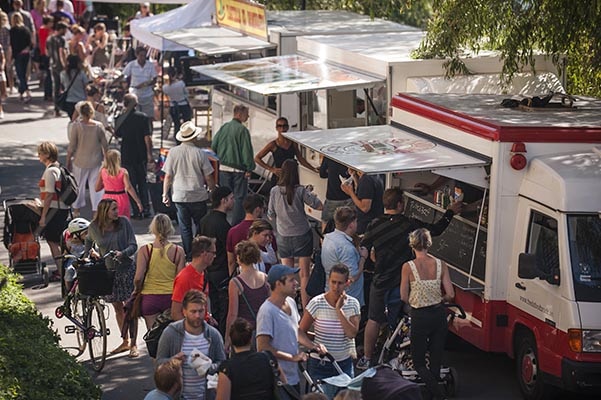 Food trucks – modern fast-food?
Published: 2016-02-02
Internationally they have been around for a long time and in an endless variety of guises. In Sweden, and indeed the rest of the Nordics, they are relatively unknown but in the US they have been established for many years. These rolling, often colourful food trucks are seen by many as an alternative to traditional fast-food.
From the start the range on offer was dominated by American street-food and most common were the hamburger and grilled sandwich, closely followed by pulled pork. Today I dare to say that almost any type of food, with influences from every corner of the world, can be found.
Some combine food traditions with food cultures from different countries. Some choose to prioritize local production while others prefer to focus on solely organic ingredients. Some represent a certain concept, such as tacos or BBQ in any number of forms. Food trucks provide entrepreneurs and chefs with an opportunity to establish a name in the food industry without the same amount of capital investment required to establish a restaurant.
At first these mobile kitchens were normally sighted in conjunction with festivals, concerts and street markets, local events that gave rise to large gatherings of people. Today it is sometimes the reverse. Food trucks have created a meeting place where people come together to socialise over a bite to eat…
The prerequisite for this successful breakthrough for food trucks seems to be the widespread use of social media. Information about where they are, about their menus, spreads like wildfire via followers, apps and websites.
And of course we, the consumer, enjoy the benefits of a varied menu, perhaps right outside the office door… Simply a trend, or are food trucks here to stay?
Malin Annebäck Boudet, Marketing Director