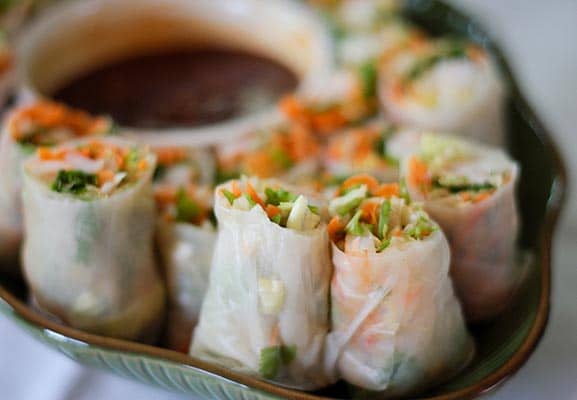 Asian food predicts a bright future
Published: 2016-04-21
An important trend within the restaurant industry, especially within "fast food" or "quick service restaurants" is the rapid increase of the number of chains and restaurants that offer Asian food. According to an investigation published by the Washington Post, sales within the category "Asian fast food" have increased by almost 500% over the past 15 years. It can be compared with the category "Burgers" which, during the same time, has increased by a scant 100%.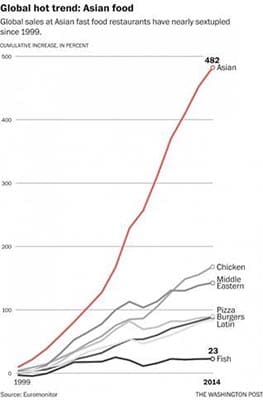 Another investigation, based on data from Euromonitor, shows the annual global increase within the category "Limited service restaurants". Asian is the category that has had the largest annual increase, approx. 10% during the past years. It can be compared with the traditional fast food category "Burgers", which has had an annual growth of approx. 2% during the same period.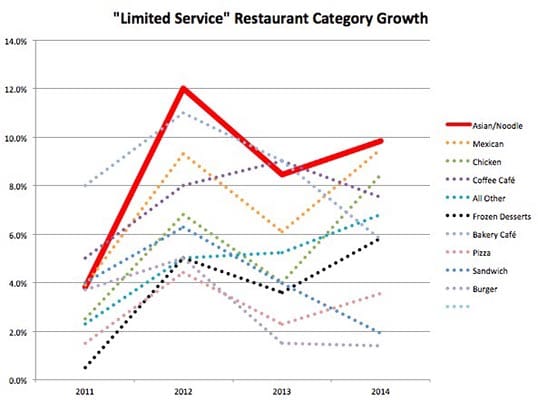 Then what's the reason for this? The foremost explanation is that fast food customers generally perceive "Asian food" as being healthier compared with traditional fast food, mainly hamburgers. The amount of vegetable content in the food is greater compared with traditional fast food, which is a contributory reason as to why the Asian fast food is perceived as healthy.
What does the future look like? Asian food, not just fast food, has the future unto itself and will take additional market shares. Global players such as Panda Express or Wagamama will continue their international expansion. "We will also see new chains establishing themselves, one good example is ChopChop Asian Express, which is a Scandinavian chain with an Asian menu. Even the traditional fast food chains must adapt themselves and we will certainly see menus with a greater amount of vegetables in order to be able to compete with the Asian restaurants."
Jan Sigurdh General Manager
Photo: Matthew Kenwrick via Visualhunt.com