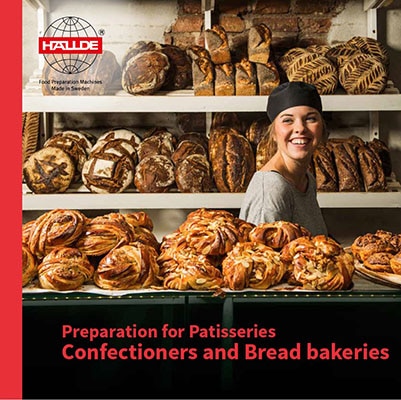 Preparation for patisseries, confectioners and bread bakeries
Published: 2017-02-16
HALLDE has prepared advice and tips on how HALLDE machines and equipment can be used by patisseries, confectioners and bakeries. The basic concept is based on raw materials that are processed to create taste sensations and textures and even financial benefits when everything is prepared from scratch.
Create textures for taste sensations
It's easy to create your own unique flavours for confectionery, pastries and breads aided by a HALLDE machine in the kitchen.
Select materials based on taste, availability and season. Machine and cutting tools based on the desired cutting result in terms of texture and shape.
For more information see our folder
Malin Annebäck
Marketing Director