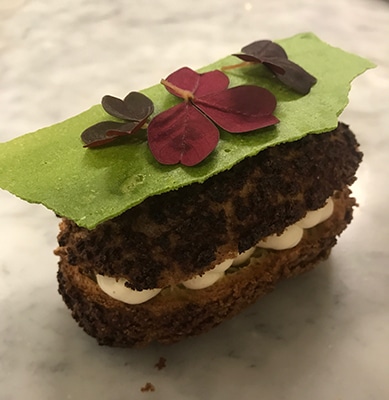 HALLDE is used daily in The Food & Chocolate Studio
Published: 2017-03-28
"At The Food & Chocolate Studio (Mat & Chokladstudion), there is nothing but love for high quality ingredients and curiosity for known and unknown flavour combinations." Or, actually, the HALLDE VCB-32 has a place too …
Joel Lindqvist, who has run The Food & Chocolate Studio in Malmö since the beginning of 2016, is a pastry chef and cookbook author and winner of Dessert Masters 2014. Joel is a source of inspiration when it comes to new ideas and flavour combinations. There is no limit to what your taste buds can experience. The range includes tartelettes with gooseberries, sweet woodruff and spruce, and a palette of chocolates in various flavours – how about sea buckthorn with salty caramel and white chocolate with dill?
Experimenting and combining seeds, fruits, herbs, chocolate and spices in ice cream, cakes, macaroons and bread is a passion of Joel's. For him, it is an obvious choice to work with raw materials of high quality, preferably in-season and organic, with a sustainability mindset that pervades the business.
Joel uses the Vertical Cutter Blender almost daily, including to purée berries, mix flan pastries and to make hazelnut praline paste.
When I ask about the benefits of the VCB-32, I get the answer: "The scrapers are perfect when you want to ensure that all the pieces get mixed and are working with things that usually just splash on the edges. It works perfectly even when working with small amounts! The fact that it is possible to add, for example, cream or oil through the hole in the lid, instead of opening it, is great!"
To make your own hazelnut praline paste, here is Joel's recipe – delicious and easy!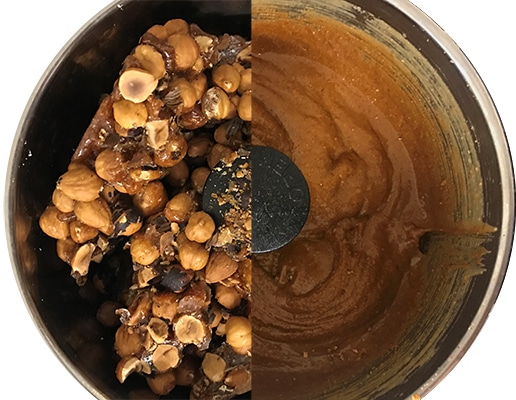 Ingredients: 500 grams organic hazelnuts in shell 500 grams organic raw cane sugar 1 cup neutral cooking oil or hazelnut oil
Instructions: Preheat the oven to 160 °C and roast the nuts for about 20 minutes. Pour the nuts into the towel and remove the shell. Transfer the nuts to a baking sheet. Melt the sugar to a light caramel and pour over the nuts. Let cool at room temperature. Break into small pieces and place into the VCB-32. Blend at high speed until the nuts begin to release their oils. Add the oil and mix for a few more minutes. Then store in an airtight container! Joel uses the hazelnut praline paste for pralines with hazelnut filling, panna cotta, cakes and filling for éclairs.
At The Food & Chocolate Studio, I promise that you will find new taste sensations that you will crave again and again …
To read more about The Food & Chocolate Studio, visit the website or follow the posts on Instagram: pastrybyjoellindqvist
Malin Annebäck
Marketing Director