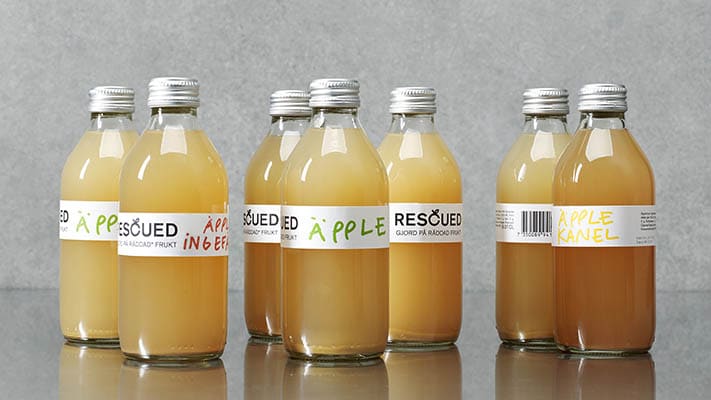 Rescued Fruits are sustainable!
Published: 2017-05-10
In 2016, Rescued Fruits made juice from over more than 80 tonnes of fruit that was about to be thrown out. The choice of flavours for the company's products, for which is has received a great deal of honorary recognition since 2014, is determined by product availability.
Most fruits and vegetables imported into Sweden arrive via Helsingborg in southern Sweden. Here, the products are assessed and sorted. Based on appearance, those not considered to be of premium quality never reach shops or restaurants in their original form…
In Helsingborg, Cecilia Larsson, one of the founders of Rescued Fruits, has reduced the amount of unnecessary waste by taking advantage of fruits and vegetables through close cooperation with local importers. Rescued Fruits collects the products that have been damaged in transit or that would be injured by further domestic transport. The company simply cuts away the parts that cannot be used, and saves the better parts for making juices. The flavours that make it to the shop shelves of carefully chosen partners are also primarily what Rescued Fruits is offered to buy.
Through its unique business concept of using the high-quality parts of rejected fruit, and thereby minimising waste, Rescued Fruits is contributing to the well-being of the environment. Those of us who choose to buy the company's products also get to experience their delicious flavours – a win-win situation! Cecilia has also succeeded in establishing a collaboration with one of Sweden's largest retail chains through which she retrieves rejected fruit from the shops and delivers it back to them in the form of juice.
Rescued Fruits, along with many other companies, work hard to limit waste. They simply do what you can do at home, at your restaurant or at preschool, with products that may look a little tired. So before throwing your apples or carrots into the compost, consider whether you can use them in a new way!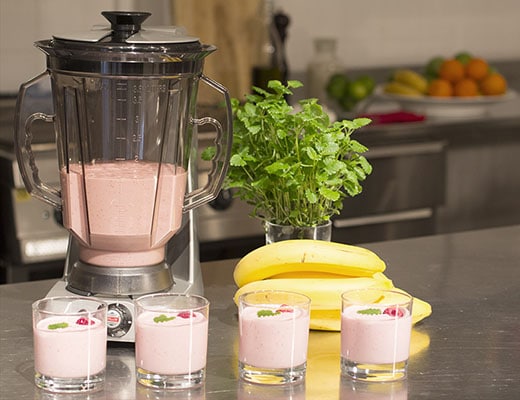 A fruit juice or smoothie is a delicious and nutritious snack.
For more information about Rescued Fruits:
www.rescuedfruit.se
Instagram: rescuedfruits
Malin Annebäck
Marketing Director