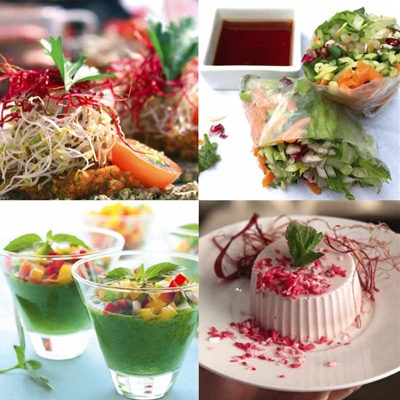 Raw Food – nutritious and colourful with a wide variety of shapes
Published: 2018-01-09
Raw Food was initially a trend, which now appears to be here to stay. The constituent ingredients in Raw Food preparation come from fruits and vegetables. Ingredients such as sugar and white flour are excluded. Food and pastries are made from vegetables, seeds, nuts, algae, fruits and berries, as well as some "superfoods". Because Raw Food is not heated at all, or to a maximum of 42 oC, the enzymes and nutritional content are preserved and you get their maximum nutritional value. This makes it a sustainable way of eating, both for the planet and for our own health.
HALLDE is launching an additional concept pamphlet in which we present advice and tips on how HALLDE machines and equipment can be used in the preparation of Raw Food. We enlisted the aid of Johan Rabén, Raw Food chef and founder of Matapoteket in Stockholm, in the development of this pamphlet. Johan has shared his experiences and what is important to consider when preparing and eating Raw Food.
We at HALLDE are seeing the selection of Raw Food increasing on menus – as a complement to animal-based food or as complete dishes. Committing to a diet 100 percent can seem difficult, complicated or even uninteresting for many. Whereas, it is easier to increase vegetable intake by, for example, replacing pasta or potatoes with a salad full of nutrition, or substituting white sugar with dates. You can never go wrong with the feeling of serving/eating nutritiously and discovering the energy that it provides, right?
For those who are interested in Raw Food, we can recommend Johan Rabén and Maria Troive Lindell from Raw Lifestyle Sweden, who will hold courses on the subject.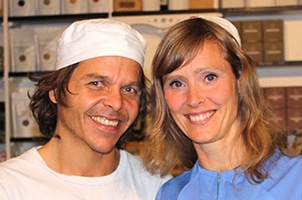 The courses will be held at HALLDE, so keep an eye out!
Read our Raw Food pamphlet here!