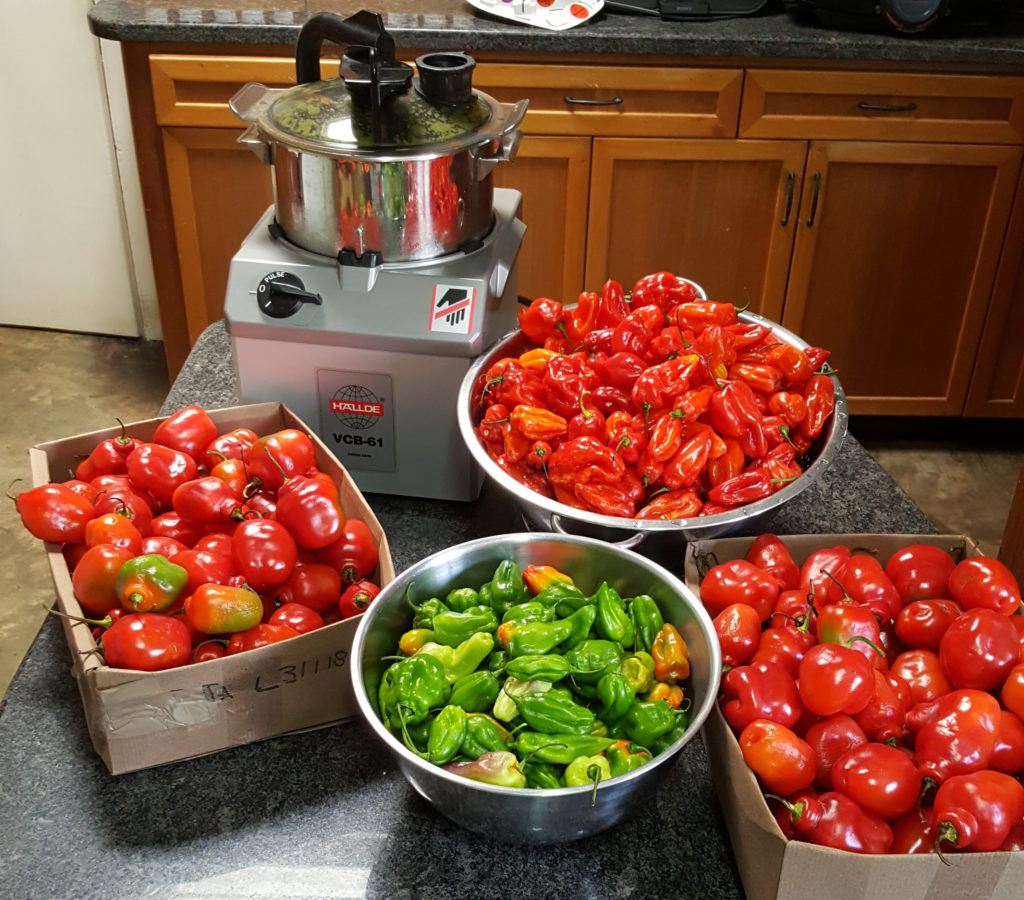 Master-ajicero enriches the chilli peppers of Venezuela
Published: 2020-10-29
According to Juan Cristóbal Montemayor, MontemayoR® began almost ten years ago as a project aimed at broadening the selection of chilli sauces in Venezuela.
"I could not understand why there was such a narrow range of chilli pepper sauces on the market in Venezuela, a country blessed with such a wide variety of both sweet and hot chilli peppers. With that argument in mind, I took on the task of developing a series of hand-crafted products based on chilli peppers."
With a wide range of colours and flavours available to him, from sweet to hot, and with textures ranging from soft to crunchy, he has succeeded in his project by applying his own genuine appreciation and commitment, for which he has also been awarded the "Golden Fork" by the Venezuelan Academy of Gastronomy.
The sauces are made entirely without additives, using solely natural ingredients and produced only in small batches. Flavour combinations have been carefully selected, tasted and tested, being formulated not only to achieve different strengths of heat, but also to achieve different flavour profiles. The ability of chilli peppers to make ordinary dishes spectacular, generates passion in the quest for flavours and textures.
The MontemayoR® range currently includes 11 varieties of chilli pepper sauces "ajiceros" that can be used as condiments, as part of a dressing or as seasoning when cooking.
Since 2015, Juan has used a HALLDE VCB-61 almost daily to prepare ingredients – and the results can be found in jars bearing the "MontemayoR®" label in Caracas, Venezuela. Watch the video for inspiration!
Follow Juan Cristóbal Montemayor's passion for chilli on Instagram at maestroajicero.