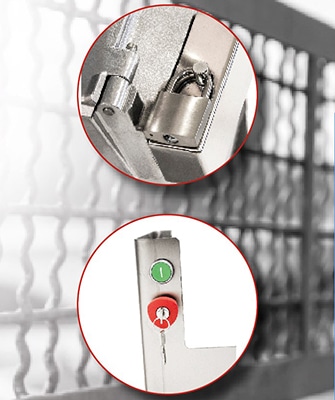 The key to a safe choice
Published: 2017-03-13
HALLDE's Vegetable Preparation Machines are used throughout the world in all types of kitchens, and this requires a variety of cutting capabilities – ­which our cutting tools provide – for locally-available products and food preferences. Therefore, HALLDE machines are used in various environments globally where different factors affect the choice of kitchen equipment.
Vegetable Preparation Machines with locks are sometimes the safest choice
In addition to the built-in safety features in all its machines, HALLDE also offers Vegetable Preparation Machines that can be locked to prevent operation by unauthorised personnel. This applies to environments such as kitchens in nursing homes, school cafeterias, prisons or other places that require extra safety precautions.
Learn more about which lockable models are available here!
/ Malin Annebäck
Marketing Director